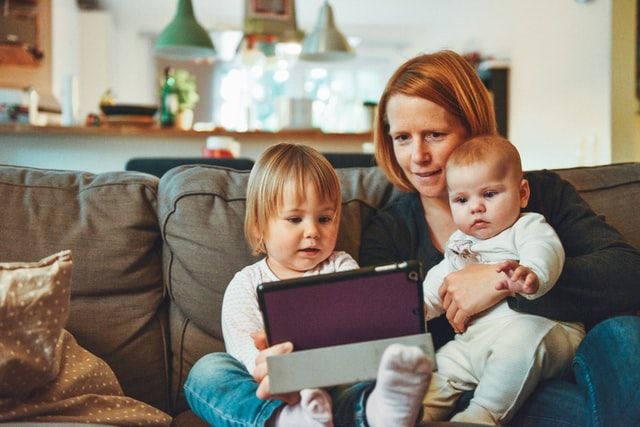 The last few months have no doubt been a struggle for so many families. Stress from Covid-19, nationwide protests, statewide lockdowns, and the completion of academic terms from home have left many families feeling like they are swimming in an ocean with no land in sight.
Recent research found that as many as seven in ten Americans (72%) find that their lives have been disrupted significantly by the coronavirus outbreak. More so now than ever, it is essential to keep family stress levels in check, as stress can take a heavy toll on individual emotional, mental, and physical health. Left unchecked can cause a variety of mental health problems such as anxiety, depression, and loneliness. Chronic stress can also contribute to several physical issues, including cardiovascular disease, weakened immunity, obesity, gastrointestinal issues, and skin diseases.
As families dive into a new normal of summer, there is no better time to reflect on how things have been going for you and to take the opportunity to reflect on where you would like something to go over the next few months. Remember that much learning comes from doing and thinking about, and reflecting on what you want to do.
As a family, you will always remember your time together during the coronavirus pandemic and how it was defined. Children can take this opportunity to learn to be adaptable, flexible, and resilient. Define the memories that you will create together. Will this summer be marked by stress and uncertainty or joy and opportunities? When you participate in new activities outside of your everyday routine and comfort zone, there is so much room for learning to take place. So, take a moment to reflect and ask yourself this summer, will you sink or swim; Will you face the challenges of still so much uncertainty head-on? At Circles, we have put together some tips to help ride the wave of stress and uncertainty.
Break up the Monotony: Day in and day out can look the same if you let it. Change, excitement; it is up to you! Although camps and summer travel vacations may no longer be in session – make up a new calendar together as a family. When you open up your mind, you will discover that there is so much to do right in your backyard. Enjoy a fancy picnic, play tourist at open venues in your town, create a family book club, or enjoy a night of painting or board games together as a family. Whatever you choose, make sure it is new, different, playful, or even silly!
Declare Time and Space as Screen-Free Zones: The body and mind need to take time and unplug from those electronics! Taking time away from your phone or computer allows you to be more present when engaging in other activities. Children will follow your lead, so establish a sound, consistent screen rules in your own house. Remember, screen time is a choice, and establishing zones and times in your home, which are screen free will open up other pathways to communication and discovery.
Regularly Check in With Family Members: Family meals are a great time to check-in and see how everyone is doing. Perhaps you have a "chatty" child always looking to engage in conversation, or you may have one that gives you quick, simple one-word answers. To encourage discussion, try asking open ended questions. In my house, we use a little strategy I call the "peach and the pit." Ever since my kids were small at dinner time, we take turns going around the table pondering and describing the best and worst part of their day; the sweetest, juiciest moment (peach) and the tougher, harder one (pit)."
Be a Positive Role Model: It might seem as if your children aren't listening and watching what you say and do, but the good news is that they are. Remember, you serve as their role model, so take this opportunity to show them how to handle stress, adversity, and uncertainty with strength and confidence. Show your children how to care for themselves and care for other members of your family. While you are at it, why not try some new forms of self-care during this time? There are so many free apps out there to explore or try something you might not be familiar with.
Maintain a Healthy Lifestyle: Lastly, remember the importance of maintaining a healthy lifestyle, especially during these stressful times. Eating well, sleeping well, getting exercise every day, and spending times outdoors are all great stress busters.