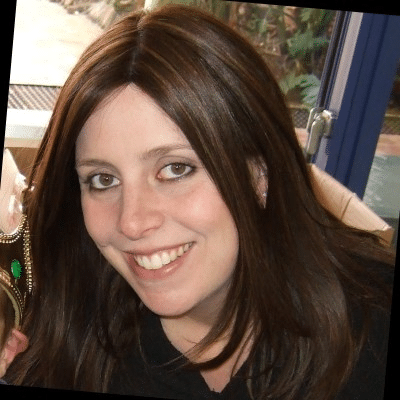 This week we'd like to put the spotlight on Yohnit Spruch, Head of Emotional Support at Circles. In addition to ensuring our members receive the emotional support they need, Yohnit is also always there for the Circles Team. Not a day goes by where someone at Circles – whether it be a member or staff – isn't supported, and that is all thanks to Yohnit. We were so excited to interview her and learn more about her and the importance of emotional support.
Yohnit, tell us about yourself.
Yohnit Spruch: I am a busy mom of five incredible children who inspire me every day through their enthusiasm for life and their resilience when times get tough, and I've been a social worker for 18 years working in a range of mental health areas. I strive to live my life authentically and with empathy by recognising the innate inner strengths of others and helping them reach their full potential. I have a strong sense of community, belonging, and making sure that people around me know that they matter.
Absolutely – we feel that every day when we work together. Is that why you were interested in working in the mental health space?
Yohnit Spruch: I have always had a passion for helping people and I knew from a very early age that this is where I wanted to focus my professional life. The words of Bernard Meltzer "There is no better exercise for your heart than reaching down and helping to lift someone up" really inspire me as a professional. When people feel that someone really cares for them and is invested in their overall health and well-being they can achieve so much. Taking the time to just listen and then help people recognise and acknowledge their strengths and resilience can be an extremely empowering experience.
Is that what attracted you to Circles?
Yohnit Spruch: The philosophy of alleviating loneliness and providing support to people in the world who for many reasons are not able to access help really appealed to me, even more so since the pandemic started. I am now in a position where I can contribute towards improved mental health on a global level and I have the immense privilege of witnessing this profound impact every single day.
We feel the same way. You mentioned alleviating loneliness – is that what makes group support so special?
Yohnit Spruch: Words feel inadequate to me to be able to express the support that can be found in a group. The shared connections and vulnerability shown in a group setting is something that can only be felt in your heart when you see group members discovering that they are not alone in their struggle and that there are others who truly understand what they are going through. The mutual benefit of being able to give help and support to others while receiving that help and support right back is the power and magic of a group.
We couldn't agree more. Speaking of the magic of the group, what has been your most meaningful group experience so far?
Yohnit Spruch: When my group members shared how much their lives had changed since they started the group. They shared how they felt the group space was the only place where they felt safe to share their true feelings and they felt heard and understood. Our meetings together were so powerful. Everyone shared so deeply what they had learnt from one another and from the group. The members demonstrated so much courage and strength through their healing journey and it was an honor to be a part of that process.
That's great to hear. What would you tell someone who is unsure whether to get support through Circles?
Yohnit Spruch: Taking that first step to ask for help and to share with someone that you aren't coping can really feel overwhelming. For most people, going to a group for the first time is one of the most difficult parts because the unknown elements can feel really scary. My advice would be to take things at your own pace, start off small – take the first step to just say "I need help". From that moment on we will be there to hold your hand to make sure you feel safe and secure. You don't have to go through it alone!
Absolutely! What advice would you give someone who is currently dealing with a life challenge?
Yohnit Spruch: Try to break that challenge down into manageable parts. Challenges can often feel insurmountable, but when broken down into smaller, more manageable pieces it can help us take that first step towards making positive changes. Taking things one day at a time, even one moment at a time, while not shying away from help that might be offered along the way, can bring back a sense of hope that things can and will get better.