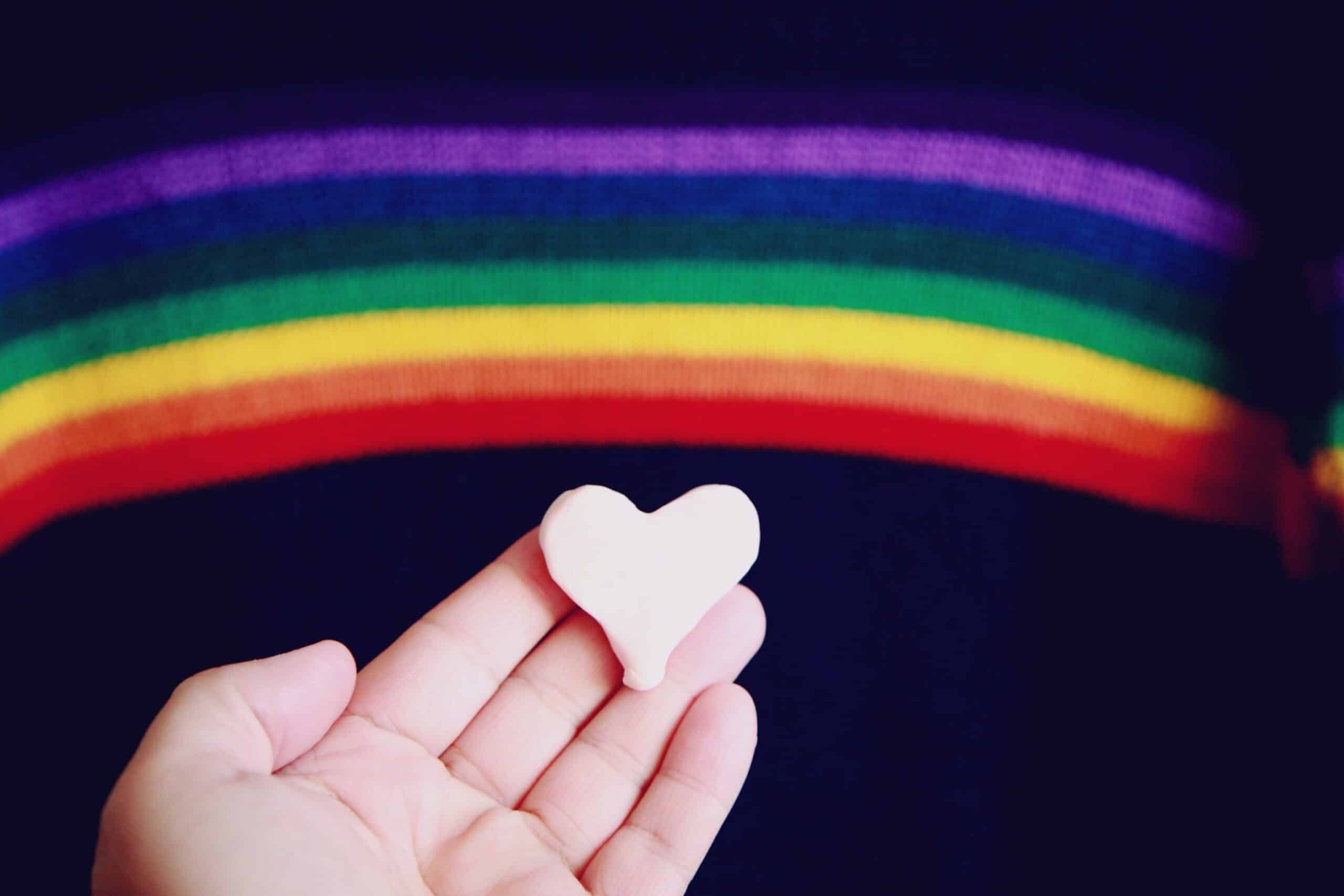 It's the beginning of June, which means we've officially started celebrating Pride Month! Rainbow flags are flying on the streets, your favorite brands have changed their logos, and most importantly – love is in the air.
Every year it feels we have so much more to celebrate as we inch closer and closer to equality for LGBTQ+ people everywhere. More than any other time in human history, LGBTQ+ people are represented in politics, culture and society, and are openly able to express their identities.
However, despite the steps we're taking as a society towards acceptance and inclusivity, barriers still remain that push LGBTQ+ people a step back. Stigma and prejudice towards the LGBTQ+ community is unfortunately still present, shutting the door on those who would like to come out of the closet, and causing LGBTQ+ people to experience more difficulties with their mental health.
In the United States 1 in 5 people (20%) experience a mental health issue, but that rate is more than double (44%) for the LGBTQ+ community. Unfortunately, these trends apply to LGBTQ+ youth as well. The Trevor Project, a leading nonprofit in suicide prevention among LGBTQ+ people, found in a 2019 survey that 39% of LGBTQ+ youth seriously contemplated suicide the year before, with 71% of LGBTQ+ youth feeling sad or hopeless.
There is no single concrete answer to explain why LGBTQ+ are more likely to experience mental health challenges, but undoubtedly the stigma and discrimination they may encounter from their family, school, workplace or community plays a significant part. No one should feel hopeless, and there is no better time than Pride Month to instill hope in the LGBTQ+ community.
Pride is a great opportunity where people in the LGBTQ community can connect with allies and with each other. It's incredibly powerful to see your identity reflected back at you in a community, and for your community to be part of the mosaic of society. It validates that LGBTQ+ belong, and emphasizes that love is truly love. As important as it is to celebrate the strength of the LGBTQ+ community, it's equally important to empower the community to overcome their challenges.
We're very proud of Natalie Skipworth, a queer social worker, who leads a LGBTQ+ Circle of support open to anyone who identifies (or is exploring their identity) as Transgender, Non-Binary, Gender Non-Conforming, Genderqueer, Genderfluid, Agender, Two-Spirit, Bigender, Intersex, and all gender-expansive identities. Natalie and her Circle helps them feel less alone on their journey.
This Pride, let's take the first step towards empathy, acceptance, and inclusivity. We wear "Love is Love" on our shirts, let's wear it in our hearts as well