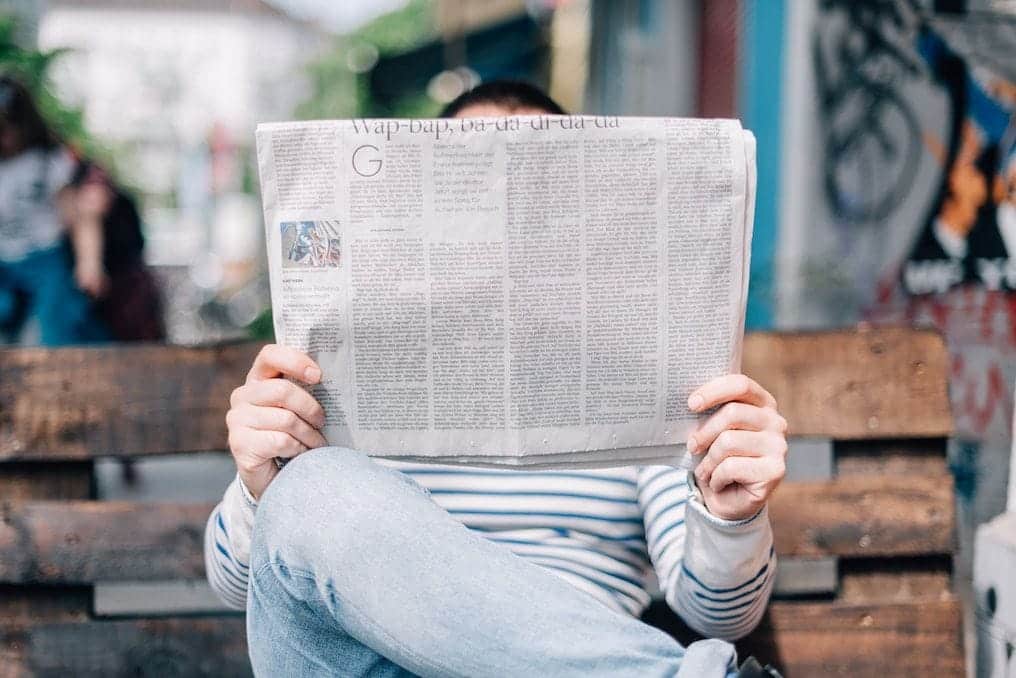 'Frame of Mind' provides weekly information about what's happening in the mental health and emotional wellness space – news, events, entertainment, and more – so that you can be in the know.
What's Happening This Week…
In Culture…
NeuroCoach Rachel Kozy Releases First Book
California-based NeuroCoach, Rachel Kozy, MPH, MBA, recently released her first book, You're Welcome. After decades of suffering from anxiety, insomnia, and depression, Rachel devoted her life to studying human physiology, cognitive neuroscience, bioenergetics, and public health. You're Welcome pulls from Rachel's own mental breakdown and journey to help improve her readers' well-being. According to Rachel, each one of us responds differently to different interventions, meaning we all must assume personal responsibility to understand our own body, mind, and goals. "It took me a paralyzing mental breakdown, thousands of dollars in experimental therapy, and a decade of intense trial and error for me to master cognitive performance and emotional well-being," says Rachel. "I certainly don't want this to be the case for any of my readers, which is why I am sharing my story."
Retired Olympian Lindsey Vonn Opens Up About Previous Mental Health Struggles
Retired three-time Olympic medalist Lindsey Vonn recently opened up to USA TODAY Sports about her previous mental health struggles. "I wish I had been able to – or been strong enough to – talk about it back in the early parts of my career," Vonn told USA TODAY Sports on Wednesday. "But I think the older I got and the more support I got from others, the more I realized there's no shame in it." That's why, leading up to the 2021 Summer in Tokyo, Vonn is eager to talk about mental health and the unique stressors that athletes face, both before and after the competition. "I feel like, honestly, everyone should have a therapist," she said. "It should be like having a dentist or going to a pediatrician. We should all take mental health seriously and do our best every day to make sure we're taking care of it." Vonn won two medals at the 2010 Winter Olympics in Vancouver and a third at the Winter Olympics in Pyeongchang in 2018. In 2012, she revealed that she had been quietly fighting depression, which runs in her family, for more than a decade and had been taking antidepressants to manage her symptoms.
93% of Managers Find Poor Employee Mental Health Affects Production
According to a new Verizon Media white paper, 93% of managers are finding that the mental health of their employees is negatively affecting their bottom line. Common mental health issues mentioned included grief, burnout, discrimination, and stress. Moreover, all of those issues are in parallel with the added strain that families and caregivers are feeling due to the pandemic. Naturally, when employees miss work, are less productive and communicate less clearly, their teams' performance dips. The crux of the problem though seems to be managers, as less than a third of global managers indicated they felt equipped to handle the mental health needs of their teams. "It's a long and evolving road ahead to prioritize mental health at work, but industry research like this helps leaders to better understand gaps and identify solutions to build better mental health standards," said Guru Gowrappan, CEO of Verizon Media.
In politics…
Iowa Set To Create A Mental Health Center For Schools
Iowa is set to use $20 million in federal relief dollars to fund a new mental health center that will provide resources to Iowa schools for the upcoming school year. "This new center will help teachers and schools across the state meet the mental and behavioral health needs of K-12 students, a role that's increasingly important in the post-pandemic world that we live in," Gov. Kim Reynolds recently announced. The Iowa Center for School Mental Health will be a partnership between the Iowa Department of Education and the University of Iowa.
New Mental Health Law in Honor of Congressman's Son
Maryland has unveiled a new state mental health support program nearly six months after Rep. Jamie B. Raskin lost his son to suicide, with the law enacting the program named in his son's memory. The Thomas Bloom Raskin Act, which goes into effect on July 1, expands the state's 211 crisis call center so trained counselors can periodically check in with people who need mental health support instead of waiting for them to call during a crisis. Raskin's son died on New Year's Eve after a long fight with depression, telling his family in a note, "Please forgive me. My illness won today" and asked to "Please look after each other" — a plea that his father and fellow state lawmakers took to hear and applied in the new mental health support program.
In events…
Mental Health and Families Do you support a relative/friend that is living with a mental health condition? Croydon BME Forum is having a free workshop where you will be exploring how mental health problems can affect the needs and experiences of families with special guest speaker Dr. Juliana Onwumere, Consultant Clinical Psychologist and Senior Lecturer at King's College London.
Mental Health First Aid Just as CPR helps you assist an individual having a heart attack, Mental Health First Aid helps you assist someone experiencing a mental health crisis. In the five-and-a-half-hour Mental Health First Aid course, you will learn risk factors and warning signs for mental health and addiction concerns, strategies for how to help someone in both crisis and non-crisis situations, and where to turn for help.