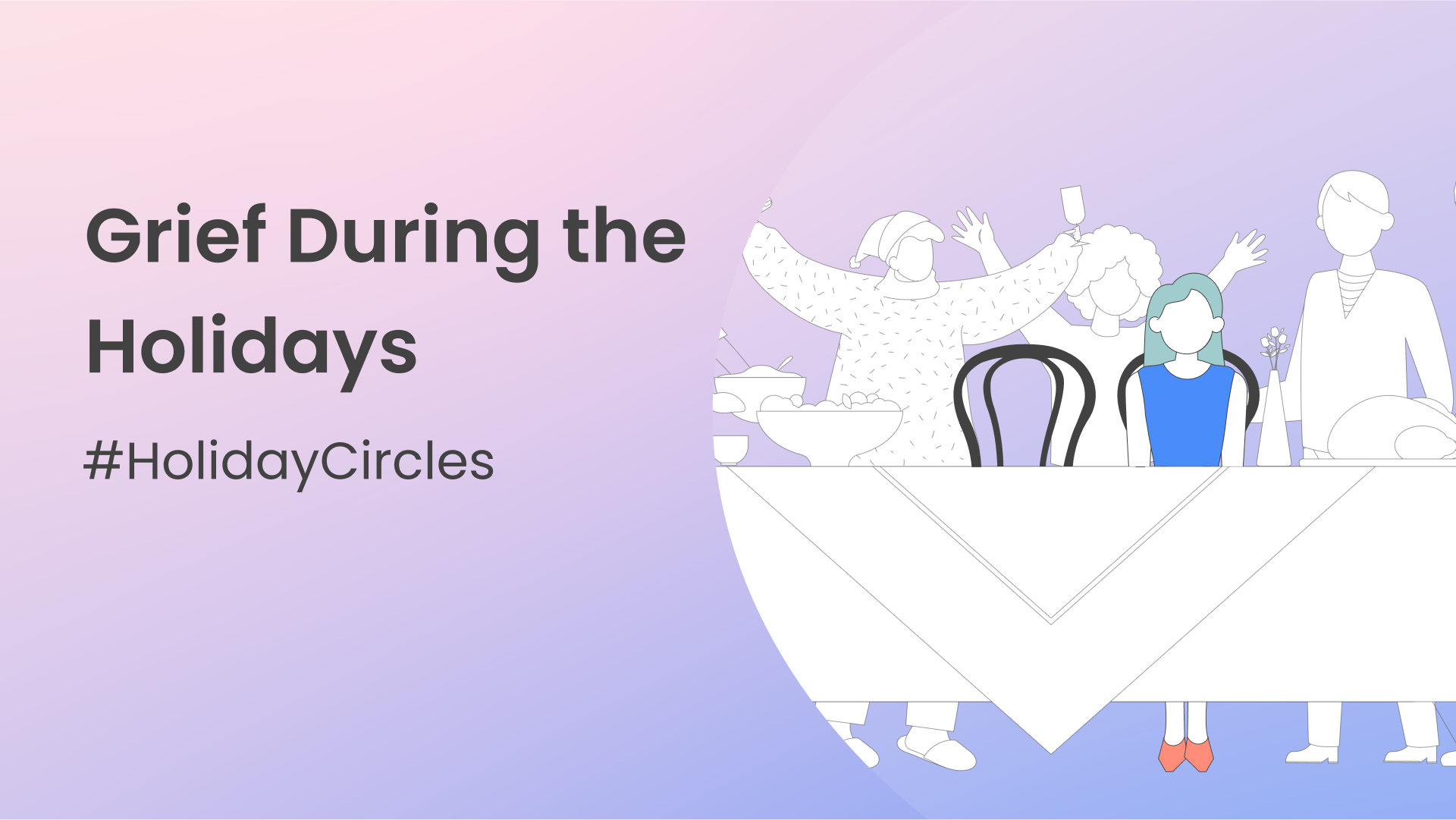 The holidays can be wonderful. They can also be very, very hard.
Especially if you've lost someone close to you.
I know. My mother died six years ago. And ever since then, the holidays have been hard. I could be sitting around a holiday table, filled with good friends and family, with great food and drinks, and it can feel like something is missing. Someone is missing. Surrounded by my closest friends and family, I can feel alone. Alone in my thoughts, my grief, and missing my mom.
It doesn't matter how long ago you may have lost someone – during the holidays, it can be even more challenging.
One of the reasons we started Circles was to make sure people do not feel alone when going through a difficult time. We believe in the power of community, of human connections, and the value of professional guidance to help people feel better.
So, this holiday season, we're doing something new.
Circles is opening our virtual doors to make sure everyone's surrounded by support during the holidays. We're running special workshops for people dealing with grief over three days in December. For free.
Professional therapists will lead the workshops, for small groups of people who are all dealing with grief. Participants will have the opportunity to share their feelings, gain mutual support and relief, and learn tools for coping with grief during the holidays.
This year in particular, as so many of our interactions have moved online, we can go through the holiday season pretending as if everything is ok. But that could make it even harder. Instead, we invite you to use the virtual world as a tool to find support and ease your pain.
Because we know how it feels. Especially during the holidays.
And even more, during the holidays this year.
If you feel like you could use some support this year, please join one of the Holiday Circles.
We're here for you.
Irad, Circles CEO