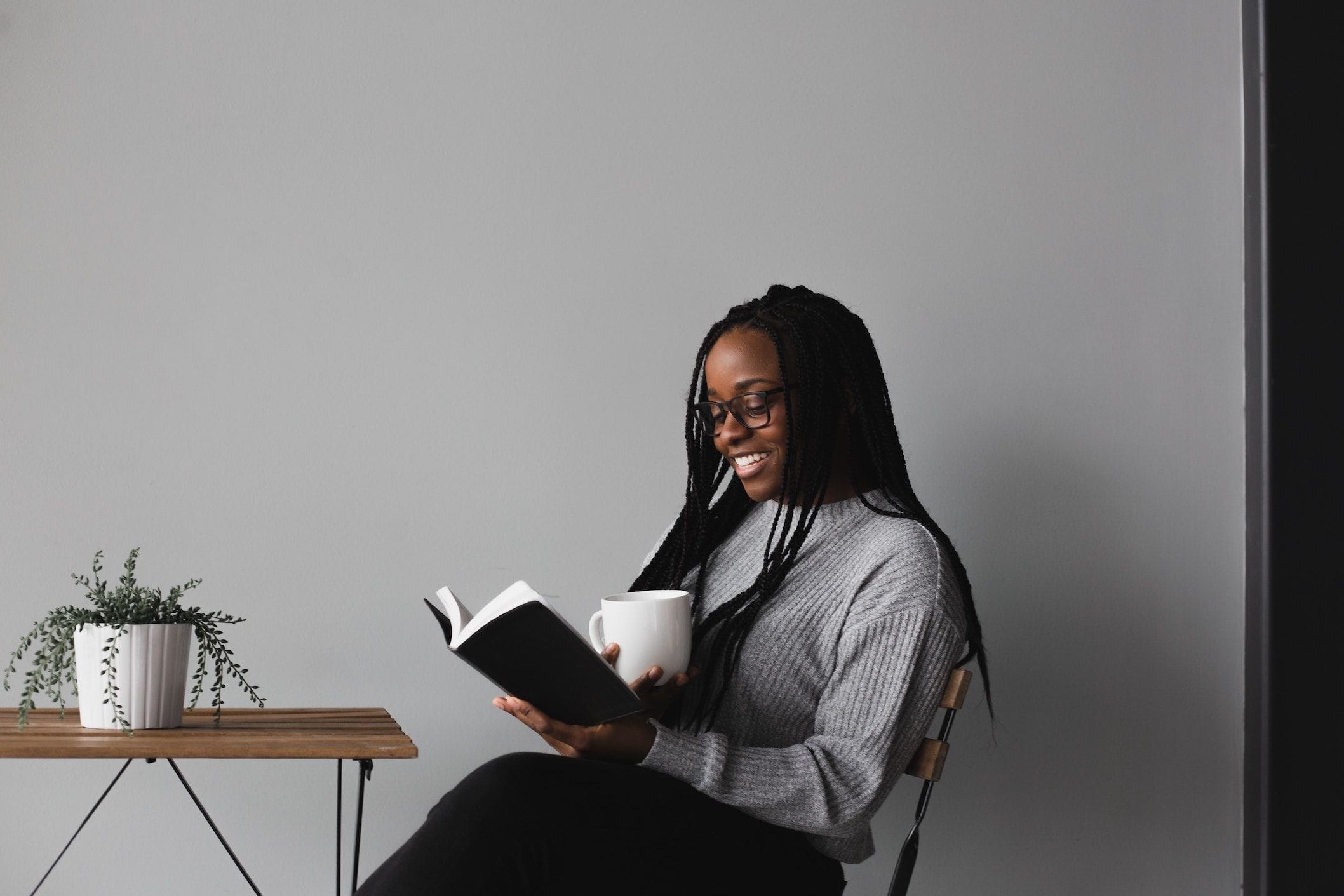 Every year we always challenge ourselves to be better. Whether it's to exercise more, eat healthier, be more organized, socialize more, or learn something new, we're constantly giving ourselves to-dos to self-improve.
The thing is, leveling up isn't so easy. Personal growth is all of our goals, but when it comes down to it, we tend to talk the talk without walking the walk. Of course, everything sounds great in theory, but we seem to get stumped putting everything into practice.
Thankfully, there are amazing resources we can use to get infused with inspiration. Leaders in various fields have put pen to paper to write amazing books about understanding who we are and how to achieve personal growth.
We recommend you read all of them, but since there are so many options and only so much time in the day, we've narrowed them down to our top five.
1. Flow: The Psychology of Optimal Experience by Mihaly Csikszentmihaly
We know you've heard the phrase "go with the flow" time and time again, but the word "flow" doesn't just mean a steady stream. You know those moments where you're at the top of your game, where you feel energized, happy, in control, and ideas are coming into your mind just like that? Dr. Csikszentmihaly refers to this state as "flow". A leading researcher in the field of positive psychology, Dr. Csikszentmihaly shares his knowledge and research about everything "flow" encompasses. The flow state happens to everyone from time to time, but you can actually get it to happen more frequently, and when it does it can have a lasting effect on our lives. Half-scientific and half-philosophical, this book teaches you how to get more done and how to live a happier life.
2. Eat That Frog! by Brian Tracy
No, you don't actually have to eat a frog. There's an old saying that if the first thing you do in the morning is to eat a live frog, you'll have the satisfaction of knowing you're done with the worst thing you'll have to do all day. For Brian Tracy, eating a frog is a metaphor for tackling your most challenging task—but also the one that can have the greatest positive impact on your life. We all have big tasks we have to do where just the thought of them triggers resistance. We get overwhelmed and distracted and then all of a sudden hours have gone by. We're still in the same position as before, but with so much less time, and much more guilt. For Brian Tracy, eating a frog is a metaphor for tackling your most challenging task—but also the one that can have the greatest positive impact on your life. If you struggle to complete dreaded tasks on your to-do list each day, then this book is for you!
3. The Friendship Formula: Add Great Friends, Subtract Toxic People and Multiply Your Happiness by Caroline Millington
Our friends are a staple in our lives, but how much do we really know about friendship? In her first book, Caroline Millington introduces the concept of kindfulness: a blend of mindfulness with being kind to yourself. What does that mean? Making your emotional wellbeing a priority to create and maintain long-lasting, nurturing, and functioning friendships. Everyone has toxic people in their lives, but what would your world be like if they were no longer around? The Friendship Formula will help you navigate the people in your life, like recognizing when friendship becomes toxic, how to break up with a friend, what to do if a friend "ghosts" you, and how to cope with losing a friend. This book shows you how applying "kindfulness" to the difficult side of friendship can help you get the best out of the friendships that really matter.
4. The Little Book of Big Lies: A Journey into Inner Fitness by Tina Lifford
No matter who you are, life is hard. We may all be in different boats, but we all reach a point where we're facing a similar storm. A symptom of being human is experiencing fear and pain. That being said, another symptom is our resilience. We continue pressing forward, even through the toughest of times. In her book, Tina Lifford, founder of The Inner Fitness Project, shares practical, meaningful insights about facing life's curve balls head-on. If you like story-driven life lessons then this book is perfect for you. This book has 14 personal stories from Lifford that will help you change the way you see not only the world but yourself. This book will help you change your perception and build the life you want.
5. Never Eat Alone: And Other Secrets To Success One Relationship At A Time – Keith Ferrazzi
Do you want to get ahead in life? Yes, of course, you do, but how? Well, Keith Ferrazzi claims that the secret is in reaching out to other people. Ferrazzi discovered in early life that what distinguishes highly successful people from everyone else is the way they use the power of relationships. In his book, Ferrazzi outlines the mindset and steps he uses to reach out to his network. Chief among them? Never eat alone (shocker, we know), because "invisibility is a state worse than failure." His book was published in 2005, but the rise of social media and new collaborative management styles have only made Ferrazzi's advice more essential than ever. Like "pinging" constantly and not keeping score, over the course of his book Ferrazzi outlines the timeless strategies that are secrets to your success.