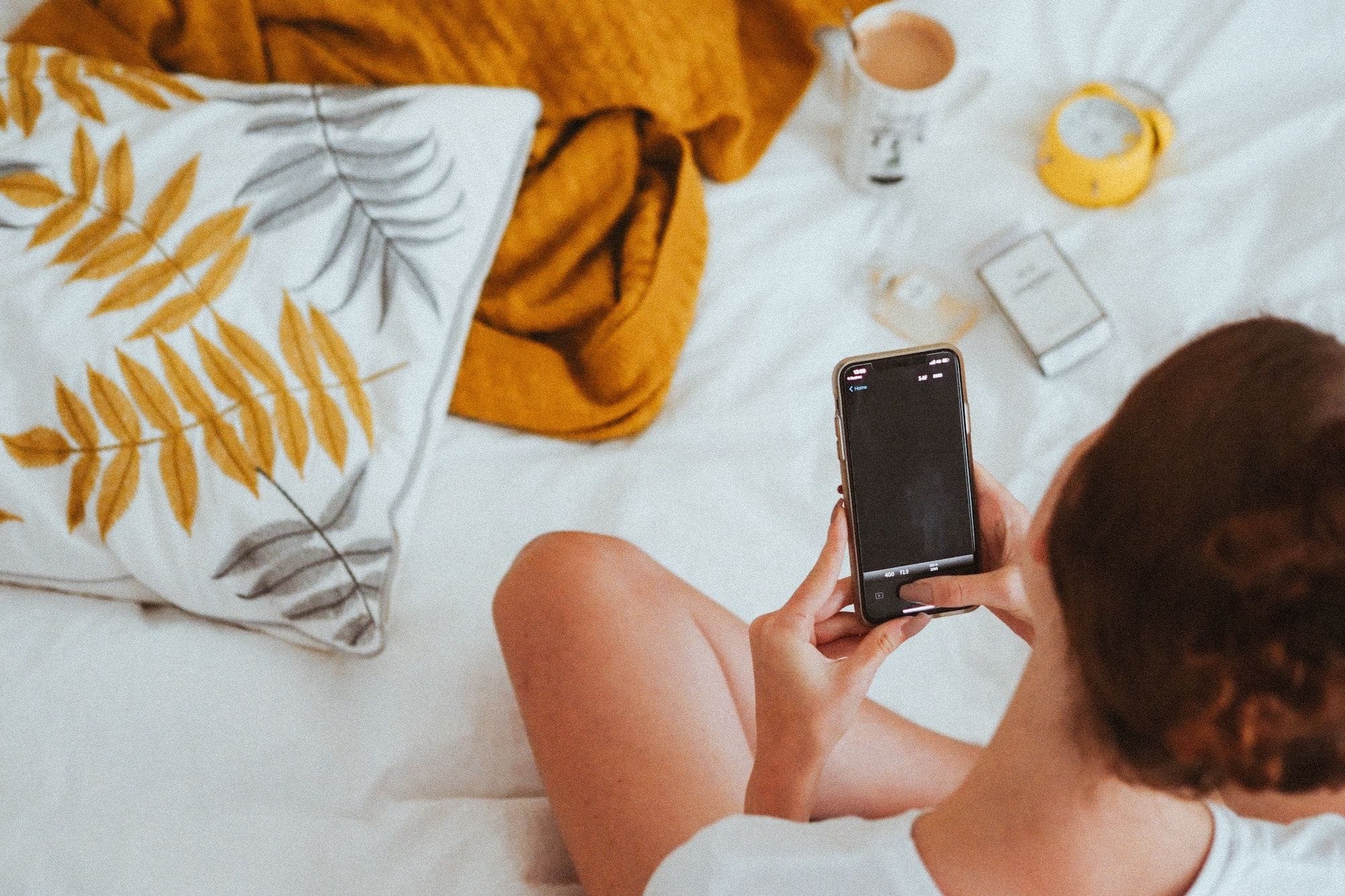 Let's be real: Breaking up sucks. Whether you've broken up with your partner, they broke up with you, or it was mutual, ending a relationship with someone you love isn't easy.
What makes it even harder is that before smartphones and social media we were able to cut off that person from our lives entirely, but now we're forced to live with their presence in our pockets. With unlimited access to your previous texts, pictures, and social handles, it's easy to fall into the trap of virtually reliving the past.
We've said it once, and we'll say it again: looking at your ex's profiles will sustain the pain and keep you from moving forward. We know shutting them out entirely may sound extreme, but those pesky social media algorithms aren't on your side. Free yourself from seeing them on your feed.
We're not saying to stay off social media entirely, actually, we're saying the opposite. There are so many Instagram accounts that can help you feel better after a breakup and provide some perspective, much-needed advice, and motivation to get yourself back out there. There's no such thing as too much support after a breakup.
Check out five Instagram accounts you should follow after a breakup:
Scrolling through 27-year-old Darya's doodles is just what the doctor ordered. Her down-to-earth drawings relate to just about everyone, and we guarantee a few will resonate with you. Her posts include a post-breakup bingo chart, a list of texting-only dating dilemmas, hilarious listicles, and much more. If you're struggling through a breakup, this London-based creator's page is the place for you.
Now we know we said breaking up in the 21st century is tough because of social media, but on the flip side of that coin, one of the major benefits of it is that we have access to so many therapists, coaches, and other mental health professionals who have so much wisdom. One of these wise women is Lisa Olivera. The California-based therapist posts actionable advice on moving on and taking care of yourself during rough patches in life, including breakups.
If you're in need of a self-esteem boost and lessons on not settling in relationships and establishing boundaries, Kim Grevler's Instagram page is the place for you. If you're someone that gives too much to others and not enough to yourself, this Brooklyn-based life coach and clinical social worker's feed will teach you to be a little more selfish. You deserve it.
If you're feeling heartsick, we'd like to prescribe you a dose of Wellness coach Alex Elle's awesome Instagram page. Consider it like having tiny therapy time over the course of your day every time you scroll through one of her posts. It's also one of the most aesthetically pleasing Instagram feeds out there. We feel better just looking at it.
Everyone could use a breakup bestie, and Kendra Allen is your go-to. Kendra has experienced A LOT over the course of her relationships and uses her experience to help people heal and thrive from their breakups. Her Instagram gives you practical tips, actions, and tools to be able to let go of your ex and leave with peace of mind.