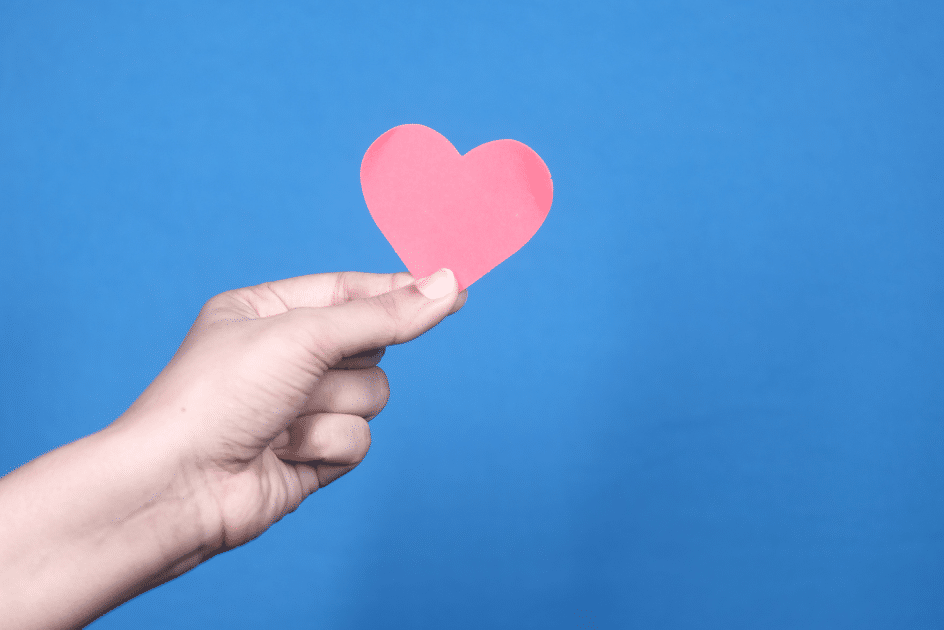 Widowed at 39, Kelley Lynn felt like she was the only one going through the grief of losing a husband. Lost and away from family, she began writing about her grief and sharing it with the world. She has since become a grief advocate, community leader, and a respected guide on the Circles platform. Join her weekly grief room, "Never Alone – A Space for Widowed People," here on the Circles app.
Who is Kelley Lynn?
I am a native of Groton, Massachusetts, and lived and worked in the comedy community of NYC for over 25 years. I am an actor, comedian, viral TEDx talk speaker, and author of "My Husband Is Not a Rainbow: The brutally awful, hilarious truth about life, love, grief, and loss."
I've shared the stage with Amy Schumer, Judy Gold, Jim Gaffigan, and Elayne Boosler. I have been regularly featured on the OpieRadio YouTube channel and podcast, and have performed my comedic presentation about what its like to be widowed at age 39 at multiple events including the annual Soaring Spirits International's "Camp Widow."
I love being a Guide at Circles, running my Monday night group for widowed people. Recently, I became a Certified Grief Counselor on staff at the Wellness Hub in Hubbardston, MA. I live in Westminster, with my new love/husband Nick, and our moody cat Autumn. 
What is your story?
When I was living the struggling artist's life in NYC, I met this person. His name is Don Shepherd. We met in the '90s in a music trivia chatroom for people obsessed with '80s music. On any given night, 40 or 50 people would try to guess the lyrics to specific songs, and one night no one was there – it was just him and me. We started joking and bantering like we had known each other forever.
2-3 years later, we met and fell in love. We struggled through NYC together – him as a paramedic, me as a professor and struggling performer/actor on the side. He was one of the most supportive people I've ever known, he was at every show cheering me on.
One ordinary Wednesday he got up, went to work, and never came home. He has a massive heart attack at 46 years old. No symptoms, no warning, no reason to think he was sick.
What was that sudden loss of your husband like for you?
My life changed forever in an instant. I just… didn't know what to do at first. I was suddenly widowed, in New York, 4 hours away from my closest family member. I asked myself: What do I do? How do I start over? I was frozen.
I also felt so alone. When you're 39 and widowed, you feel like you're the only person that thats happened to. The only other people I knew that were widowed were 85 years old. i didn't know anybody that was in my situation, that was my age, that was going through the things i was going through.
At some point I just started writing. I had to. It was natural for me, and I started putting my brutally honest thoughts on facebook. People began to read it, strangers began reading it, relating to me.
I found my community through writing: people commenting, private messaging me, saying "thank you. This helped me, I don't feel crazy having these thoughts. This is the first thing I've read that tells the truth of what being widowed is like."
This community encouraged me to write a book, which turned into a TED talk that went viral. The TED talk was all about how we treat people who have a loss, and how as a society we're really bad at grief and death and loss. It's so terrible to say, "Move on, let it go."  Part of my mission is to help society get better at grief and loss and, as a society, get to a place where we stop shaming people for continuing to love the people who have died. Because we'll love them forever.
You run a grief group on Monday nights at 7 pm ET on Circles. Who is your group for, and what impact do you hope your group will have in their lives?
The group is called "Never Alone – A Space for Widowed People." (Join Kelley's room here.)
This group is for anyone who has lost a spouse or partner. You don't have to be married to the person, if you loved them and thought you would spend the rest of your life with them, you are still considered widowed.
I want you to know that you always have a place to go, every Monday night, where you could be 100% comfortable and authentic. 
You can laugh and cry together with us, have people to listen to you, and be validated in all of your emotions. Everyone here knows what it's like to have your life turned upside down.
Are there any moments in the group stand out to you?
My favorite moments are the more ordinary moments in the group. I'll explain — we have a small core group of regulars who come every week. No matter how big the group gets – sometimes there's 6 people, sometimes 16 – it's always a very comfortable, organic conversation that just sort of flows.
We've gotten to know each other. And we ask: "How was your week? You did that thing last week that was hard to do — how did that go?" We check in on them, rally around them, give props. Move on to the next person, cheer them on too.
We share a lot of different things in the group — little moments of our lives that, in a way, fill the gap of the person that we lost. That person used to be the one asking those questions: How was your day? How did that go for you?
When your partner is gone, all of a sudden you have to get used to not having that. You have an empty house when you come home, and you don't have that person to feed off of. 
In this group, it changes your whole world to have those people that genuinely care about each other's day, about each other's growth. Even though we haven't met in real life, or may not know the other person's last name, we somehow have that special bond because we really care about each other.
It's very genuine. I really care about the people are are in that group.
What is one piece of advice you'd give to someone on this same journey as you?
What I would want people to know is: its ok to not feel ok. Because losing a spouse is the hardest thing you'll ever do. And it's really really hard. It's okay to feel really awful, because why wouldn't you? You just lost the person you love most in the world.
So it's normal to feel all those feelings. And I would tell them to let those feelings out. Don't fight them, don't fight against them. They need to be processed through.
Try to talk to a someone – a grief counselor, or a peer support group like Circles.
Write about it: journal, or write TO your person. I used to write letters to Don all the time, and it helped a great deal. It was another form of communicating with him when I couldn't sit across from him and talk. It felt way better than doing nothing and not talking at all.
Do what you have to do to get through the day. Know that you're normal in these grief emotions.
Take it day by day, second by second, minute by minute.
It's not okay that your person is dead, but you will be ok.