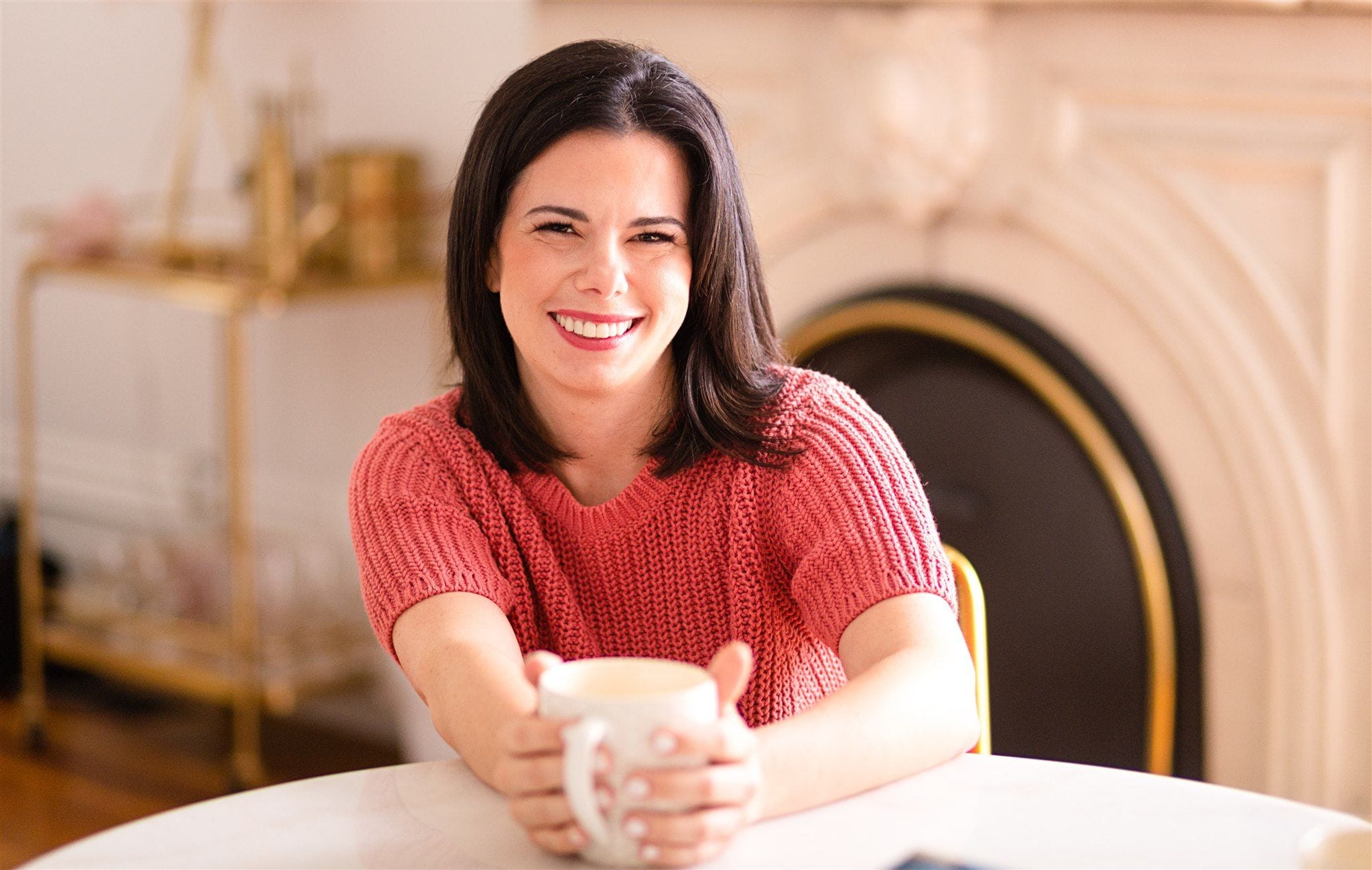 This week's spotlight is on Dr. Ashley Solomon, the founder of Galia Collaborative, an organization dedicated to helping female-identified people to heal in any of the broken places, grow into the identities that they want to inhabit, and lead the wave of the future.
Can you tell me a little bit more about you and how you developed the Galia Collaborative?
I'm a clinical psychologist, and I've been doing this work for about 15 years or so. My background in psychology and mental health was really rooted in the treatment of eating disorders. That's where clinically I had to focus my career and energy and research. For a really long time, I was working predominantly with women, and I was incredibly inspired by the patients and the people that I was working with, and their ambitions, dreams, and goals. I noticed that even once the eating disorder would be treated there was still so much work to be done to avoid some of those same kinds of internal patterns continuing to play out just in other parts of their lives. A few years ago, I decided to pivot my career because I was in more of a hospital-based system, doing a lot of administrative work and traveling constantly around the country. I knew I really wanted to pivot to focus on my own community, and so I decided to start Galia as a way to modernize mental health or the perception of mental health as something that we can do proactively without shame and stigma and to support women in our society to be able to live with a greater sense of mental wellness and do all the amazing things that they want to do.
How did you come up with the name?
I love that question. Part of my heritage is Lithuanian, and Galia is a Lithuanian word that means "her power." I knew that I wanted the name to be rooted in power and femininity, but not so explicitly. Collaborative speaks to the collaboration between ourselves and the people that we serve and the communities that we serve. We're very focused on community care, which is somewhat different in the world of mental health which has historically been focused on one-to-one therapy behind closed doors. We focus on expanding that to the community in a collaborative way.
You mentioned earlier that Galia is meant to modernize mental health. What does modernizing mental health mean to you?
We, as an organization, in terms of accessibility, are thinking about how we integrate it into existing places that people are. We focus on collaborating with workplaces, and other organizations that are doing related, but slightly different work. That's one of the ways that we think about modernizing it, which is partly about addressing the stigma or destigmatizing it. I want people taking care of their mental health to be something that's admired. I don't want it to become this passive trend, but recognizing that we are all really doing the work to take care of our mental health.
I know, Galia does both coaching and therapy. What is the difference between coaching and therapy?
Therapy will always be the primary modality that we focus on, but I think that there's certainly a role for coaching and the coaching that we do is not like general life coaching. It's much more specific. When we offer to coach, it's more specifically within the realm of someone's life, and usually, that's professional development, which obviously intersects with all different areas of life. Separate from what we do, there's certainly a really important role for coaching. I think that it can especially be helpful for a more preventative model of care that may not need a licensed therapist to address whatever's going on. If we think about it as a tiered or triage model of care, I think it's really helpful, like peer support, where it has something really unique and valuable to offer and is part of this whole spectrum of care.
I noticed that you use mental strength instead of mental health, why?
Not to shy away from using mental health as the terminology because again, I really want to destigmatize the associations with that, but I like to think about it as a way to develop muscles. It's not necessarily going to prevent us from experiencing mental health crises or mental health challenges necessarily, but I also think that we can think about it more proactively and as something that we're developing over time. I think it also fits well with the work particularly that we do with organizations where we help their members or employees think about tools and skills that they can use to develop their overall well-being.
What is the Galia recipe for developing mental strength?
That's such a good question. The way that we think about health, well-being, and mental health is very relationally oriented. While we all practice from different models and different modalities, we all have a very strong relational orientation that believes that we all heal through relationships, and we all grow through relationships. Leadership ultimately is about relationships with other people. So we do a lot of work around the relationship to self, relationship to others, and relationship to the world, your surroundings, and environment.
Galia aims to leave an impact on organizations and communities. Looking back at all the women you've collaborated with and all the organizations, what has been the biggest success story in terms of impact and having a ripple effect?
The way I think about it is, when I'm sitting with someone and I can help them feel differently in themselves and derive their own self-worth, the impact of that on their children or their colleagues is untold. We also talk a lot about intergenerational trauma and intergenerational, resiliency, so if we're passing this on to future generations, that's a huge success even on the individual level. But in terms of one of my favorite things, there's a really large company here in Cincinnati that I run a women's leadership program with, and we've gone through various cohorts of that program. That community-based work with a group that stays together over time has been an incredible success, because of the way that it's impacted the individual women and their connections with each other, which they never would have developed otherwise, and how that's going to strengthen them to be leaders within this Fortune 500 company that has such an impact on our world. If we can empower women to be the next leaders and empower them to do it from a framework of mental wellness, that impact ripples out across the globe.
What is the best piece of advice you can give to a woman who is struggling with their mental strength or their mental wellness?
Don't believe the part of you that wants to tell you that you're alone with this. At least most of us have that part that exists inside of us that wants to isolate us. Going back to community and connection, not connecting around these issues perpetuates the pain of it.