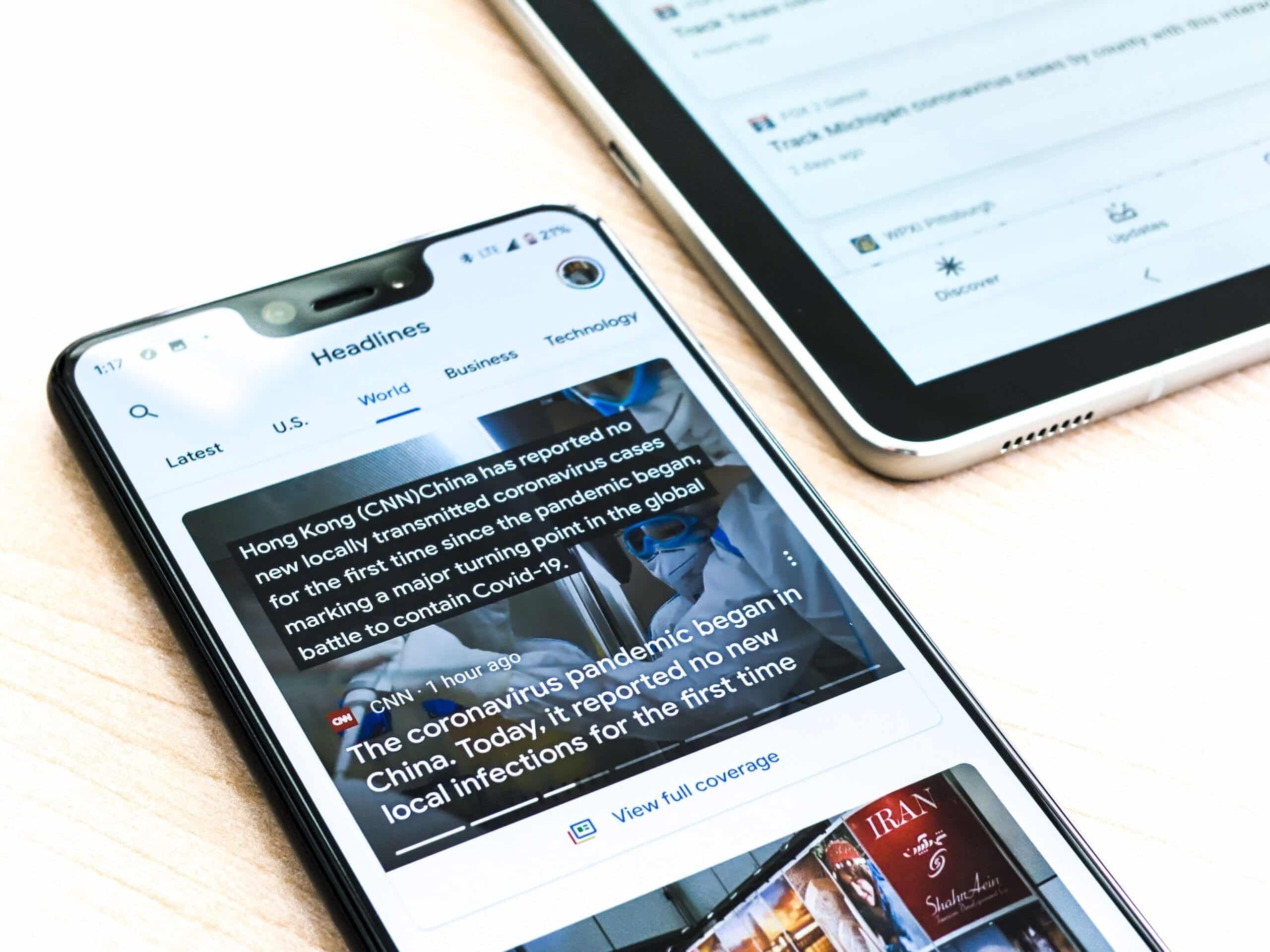 'Frame of Mind' provides weekly information about what's happening in the mental health and emotional wellness space – news, events, entertainment, and more – so that you can be in the know.
What's Happening This Week…
In tech…
Tinder India Offers Users Free Access to Emotional Wellness
Tinder India launched a new initiative in collaboration with VisitHealth to offer free mental health resources to all its members. The initiative will give members access to two free therapy sessions until the end of July, as well as emotional wellness content curated by VisitHealth including guided meditations, fitness videos, and more via the dating app. "We recognize that every once in a while, one needs to pause and check-in and hope that with this initiative, our members find comfort in the fact that now support is just a click away on Tinder," Taru Kapoor, general manager of Tinder India, said in a statement.
Gympass, A Corporate Wellness Unicorn, Raises $220M Gympass, the corporate wellness unicorn, announced a $220 million Series E. The company has seen tremendous growth recently as more and more people are vaccinated and returning to the gym. Gympass exclusively partners with employers who pay a flat fee for the app which allows their employees to choose from several wellbeing plans that give them access to gyms and studios, and a directory of health apps, such as Calm. The offerings are broken up into a number of categories such as physical health, emotional health, nutrition, and sleep.
In sports…
NCAA Athletes Say Mental Health is Top Priority At a recent symposium on "Perspectives on College Athletics" hosted by Elon University, student-athletes said athletic departments nationwide should place greater attention on mental health. The Elon symposium had panels of experts, administrators, and coaches to discuss the problems facing college sports, as well as student-athletes offering their perspectives. In the last few years, terrible tragedies like the suicide of Washington State quarterback Tyler Hilinski have highlighted the mental health struggles of student-athletes. The NCAA has stepped up its efforts in this area, with the organization's Sports Science Institute publishing Mental Health Best Practices for schools to follow.
NBA All-Star Scottie Pippen Opens Up About Son's Death
NBA All-Star Scottie Pippen is reflecting on grief two months after the death of his oldest son, Antron Pippen. "I'm good. I still have my moments of ups and downs, but I'm good," Pippen told PEOPLE magazine in an interview. "I will continue to gain strength because today there is none." Antron, who played basketball in college, died unexpectedly, with the cause of death still unknown to the public. The 55-year-old announced Antron's death in April with a post to Instagram that included a heartfelt message that described how the two bonded over their love of basketball. "I'm heartbroken to share that yesterday, I said goodbye to my firstborn son Antron. The two of us shared a love for basketball and we had countless conversations about the game," Pippen wrote at the time. "Antron suffered from chronic asthma and if he hadn't had it, I truly believe he would've made it to the NBA. He never let that get him down, though — Antron stayed positive and worked hard, and I am so proud of the man he became." Pippen played 17 seasons and won six championships with the Chicago Bulls.
Colts QB Carson Wentz Discusses Mental Health in the NFL
Colts quarterback Carson Wentz says every NFL player — and every person — needs someone they can open up to. Asked about NFL players' mental health in a recent interview, Wentz said it's becoming more acceptable for players to reach out to someone when they need help. "It's sad that it wasn't socially acceptable, but I think it's more understood because I think everyone can relate," Wentz said. "I think it's OK, and people are realizing that it's OK, to not be OK and to talk about it. Everyone's got somebody in their life, whether it's a counselor, teammate, friend, brother, wife, pastor, whatever that is, and if they don't have that hopefully, they can find that. I've been fortunate to have people in my life when things are going south or I'm struggling, to have an honest conversation, to refocus and reframe my mindset, and I think that's so important for everybody, but especially in the NFL with all the pressures and all the things that get thrown at us it's definitely been acceptable. You see guys being honest and open and vulnerable, not all the time, but it's becoming a little bit more normal and OK and I think it's encouraging for people to see that, you know, us big strong football players can be vulnerable, can be real people that go through real stuff and that it's OK to say 'I'm struggling.'"
In Entertainment…
Actress Alyson Stoner Releases New Wellness Book for LGBTQ+ Community Alyson Stoner recently reflected on her experience in conversion therapy while she struggled with her sexuality, calling it so painful that it is "legitimately difficult" for her to revisit. Stoner told Insider that she admitted herself to an "outpatient variation" of conversion therapy as she sought to understand her sexuality and veer away from being queer. "The dangers are measurable," Stoner explains. "They are measurable. Even if someone comes out of it on the other side and says, 'Hey, no, I'm living a great life,' there are scars there. There are shadows." The actress, known for her roles in "Cheaper by the Dozen," "Step Up," and "Camp Rock," and advocate for the LGBTQ+ community, recently released her new book "Mind Body Pride." The book is available to purchase now on Stoner's website, with 100% of the proceeds going to LGBTQIA+ youth wellness.
New Film 'The Fall' to Focus on Mental Health of Jockeys
Equine Productions have released a trailer for The Fall, to be shown on television later this year. The short film focuses on the mental health of jockeys and aims to raise awareness of mental illness within the sport of horse racing. The 22-minute film centers on a jockey having to deal with the aftermath of a high-profile fall at the final fence in an important race. The film follows the jockey's journey home to encapsulate how athletes suffer in silence from mental health issues, stemming from the "necessity" to hide the pressures of what sport brings.