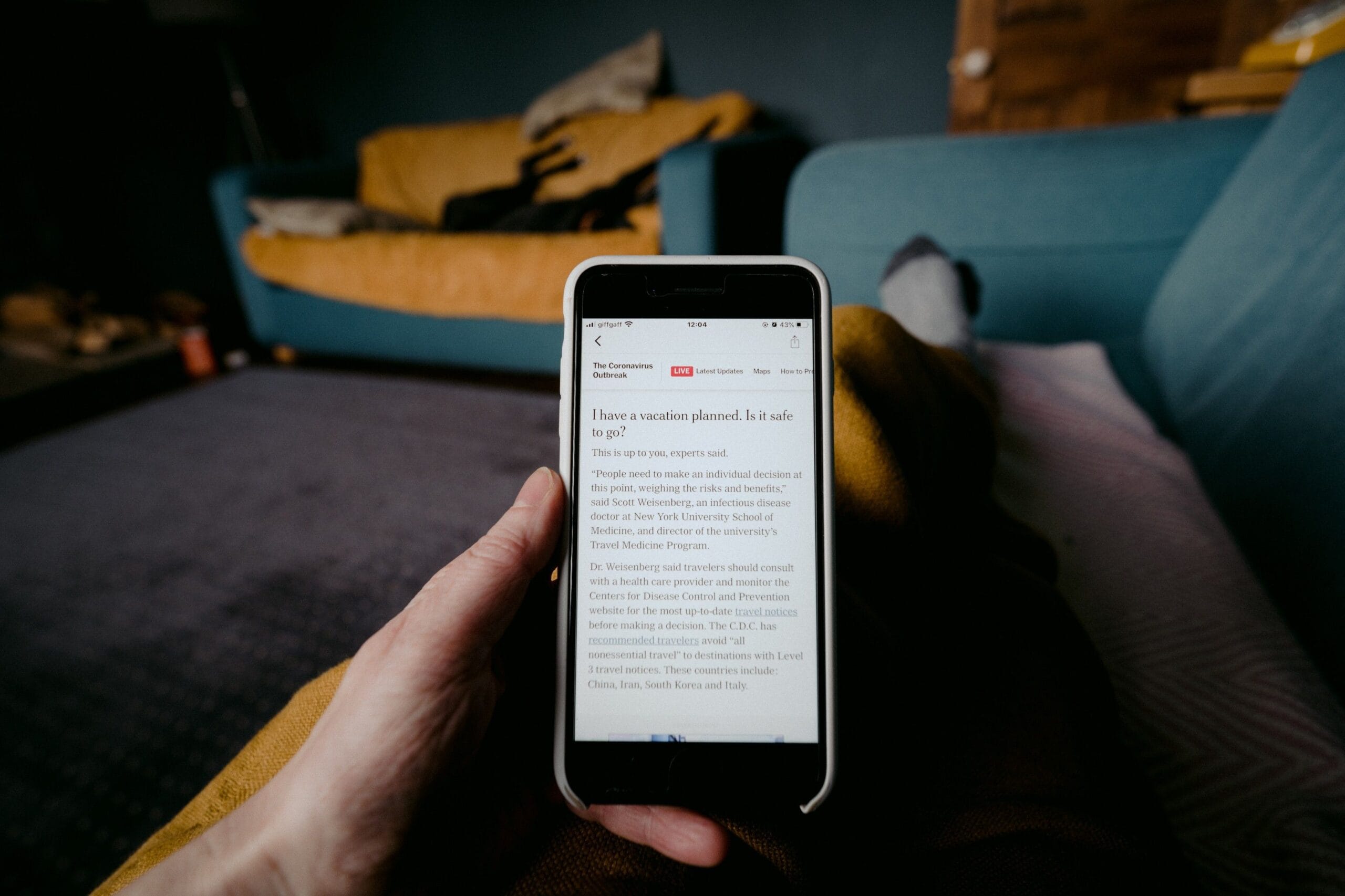 As we're slowly but surely escaping the clutches of COVID, our mental health is more on the forefront than ever. To that effect, we will be providing weekly information about what's happening in the mental health and emotional wellness space – news, events, entertainment, and more – so that you can be in the know.
What's Happening This Week
In the News…
Montana To Provide Mobile Crisis Response Units – Permanently
The state of Montana began sending special crews on emergency mental health calls in November as a pilot project, and it is now officially set to become permanent in July Montana is currently running six mobile crisis response initiatives, up from one in 2019, and four more local governments have applied for state grants to start their own teams. The initiatives in Montana are symptomatic of what's occurring nationally, as more communities are creating units that include mental health professionals to respond to psychiatric crises instead of cops.
Researchers Developed A Brain Map That Can Predict Future Mental Health Problems
Researchers of Adolescent Brain Cognitive Development Study (ABCD) have developed a roadmap of brain activity that can identify cognitive processing problems that can contribute to mental health problems later in life. "This study pushes us closer to the point where we can identify and ultimately prevent mental health problems later in life by identifying risk early," said John Foxe, Ph.D., a co-author of the study. "If we can identify these risks with a simple brain scan at a young age, then that gives us a long runway to intervene and potentially change outcomes."
Women's Mental Health Likely More Connected to Dietary Factors Than Men's
A recent study has found that women's mental health likely has a higher association to dietary factors than does men's. "Interestingly, we found that for unhealthy dietary patterns, the level of mental distress was higher in women than in men, which confirmed that women are more susceptible to unhealthy eating than men," said Lina Begdache, assistant professor of health and wellness studies at Binghamton University. Based on this study and others, diet and exercise may be the first line of defense against mental distress in mature women, she added.
In Events…
"Are We Ready for a Mental Health Crisis Post Covid-19" – June 17, 2021
Solve.Care, a global healthcare blockchain company, is hosting the roundtable discussion "Are we ready for a mental health crisis post COVID-19?" Speaking at this event, are esteemed international mental health professionals where they will share their experience to help prepare for this impending mental health crisis.
"Mental Health For Women Entrepreneurs – Join the Conversation" – June 15, 2021
Women In The Black partnered with Healthfirst to create a series designed to help eradicate stigmas associated with mental health. This week's guest speaker is Donna Taylor, a psychiatric clinical nurse specialist and the Clinical Director of Behavioral Health Services for Healthfirst's Health and Recovery Plan. In this role she develops and delivers clinical programs to improve access, quality and experience of care for our high-risk communities and individuals.
In Entertainment…
Bo Burnham is BACK with a new Netflix special, Inside, following a 5-year absence from the spotlight as he took time off to work on his mental health. Burnham has been open in the past about his struggles with anxiety and having panic attacks while performing on stage. He created Inside while stuck at home during the COVID-19 lockdown, perfectly capturing his experience of the pandemic, and then some.
Stay tuned for next week to get everything you need to know about what's happening in the mental health and emotional wellness space!