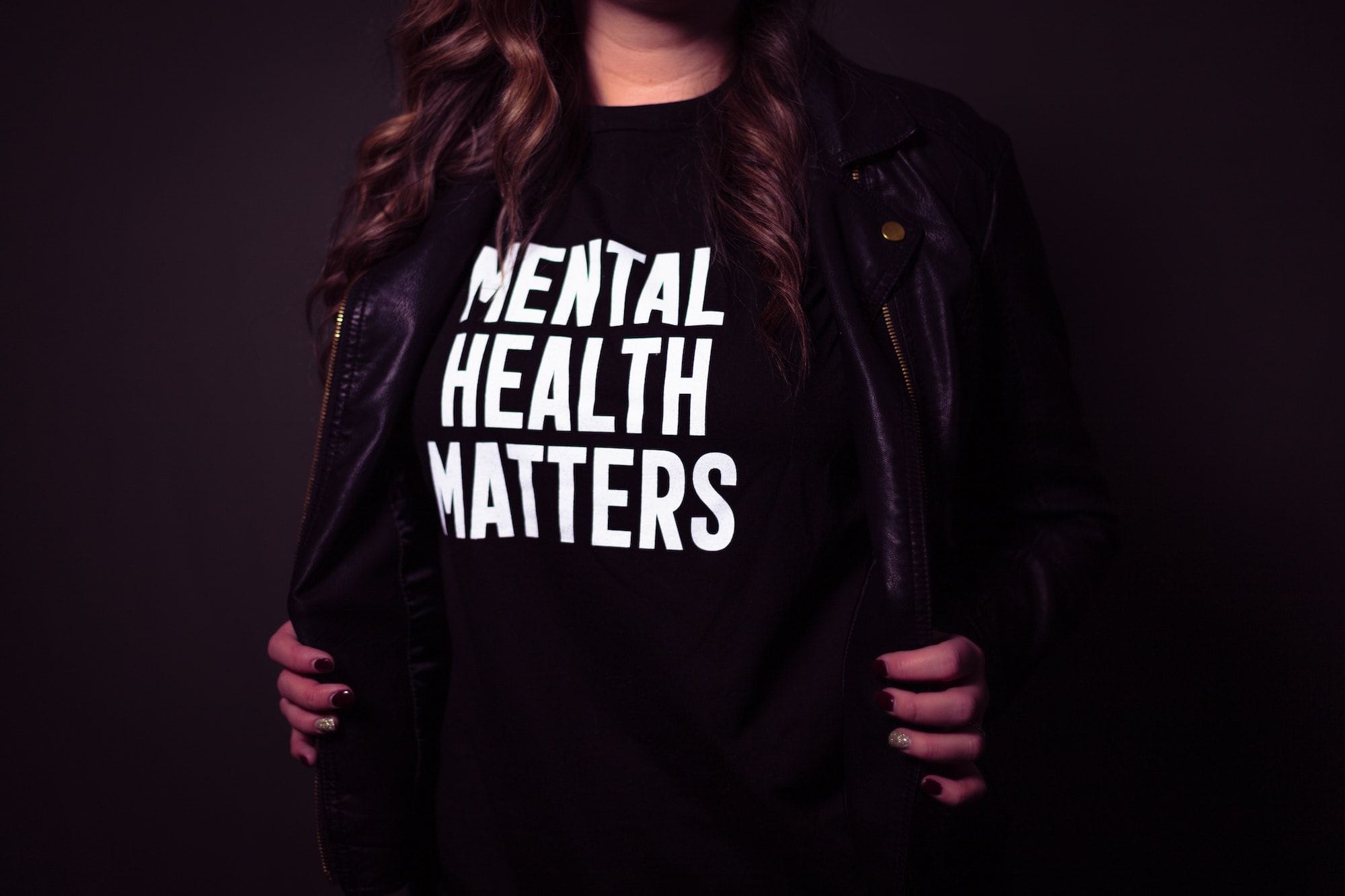 1 in 5.
That's how many adults in the United States experience a mental illness each year. That's nearly 52 million people. If that were the population of a country, it would be the 28th largest country in the world.
Moreover, 45% of adults in the United States with mental illness receive treatment. Less than half of people with a mental illness are receiving the support they need.
Those numbers are staggering, but what's even more staggering is the number of people those numbers don't cover. There are millions of people who are struggling with a mental illness, but there are even more millions who are struggling with emotional challenges and going through them alone.
We've all had ups and downs, and our downs have taken a major toll at one point or another. We may not have a clinical diagnosis or have needed medical treatment, but sometimes our emotional challenges have greatly impacted our mental and emotional wellbeing. Sometimes it feels like we're carrying a weight that needs to be put down but we have nowhere to put it, or no one to help us hold it up.
Whether you have been diagnosed with a mental illness, or if you're struggling with an emotional challenge, we've all faced issues with our mental health, and if you haven't yet, you probably know someone that has.
Today is #WorldMentalHealthDay, a day dedicated to raising awareness of mental health issues around the world. If you have or are currently struggling with your mental health, or know someone that is, it's so important to talk about it, for yourself and for others who are experiencing the same thing.
Needless to say, the COVID-19 pandemic has had a major impact on all of our mental health, but even more so for certain groups in particular, such as frontline healthcare workers, students taking classes over Zoom, people living alone, the elderly, and those with pre-existing mental health conditions, amongst so many others.
With that being said, there is a light at the end of this tunnel. There is so much cause for optimism. This year's theme for #WorldMentalHealthDay is "mental health care for all," and there have been so many initiatives that have been created to scale up quality mental health services to ensure that everyone, everywhere, can get the support they need.
We're incredibly proud and humbled to say that Circles is amongst many other organizations and companies that have been enabling people to have access to emotional support. We want to ensure that no one has to deal with their life challenges alone, during a pandemic, and beyond.
We are working every day to make mental health care for all a reality, and we are resolute in our belief that this will one day be the case.
Today, and every day, do not be ashamed to talk about what you are going through. There is no shame in sharing what you're experiencing because we can guarantee there is someone out there who is feeling the same way.
How do we know? Because we see it with our members every day.
On #WorldMentalHealthDay, take that first step to #ShareWithoutShame, so together we can make mental health care for all a reality.